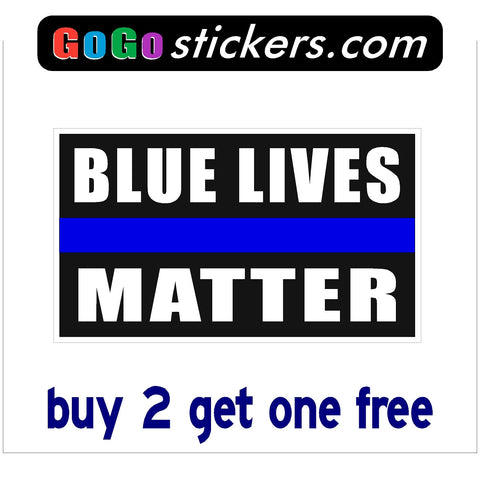 Blue Lives Matter - Black Background - Rectangle - apx 3.5" x 6" - USA - First Responders
This is a custom made vinyl decal as you see in the photo.  Perfect to stick anywhere on your vehicle.
Can make other sizes if needed.
We custom make and ship all Decals in the U.S., we use High Quality Concept Films Gloss White 3 mil calendared Vinyl, which has an outdoor durability of 5+ years.
All decals will have transfer tape already applied and ready for application. Decals can be placed on any flat, clean, interior or exterior surface.
* We make custom decals of any kind, if there's something you are looking for feel free to contact us at sales@gogostickers.com!
Decals can also be made a different size if needed (please ask about sizing before purchasing as the cost may vary) 
Blue Line Blue Lives Matter Police lives matter