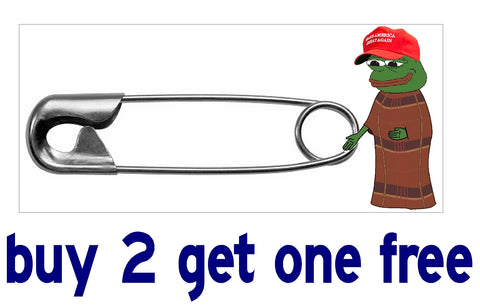 Diaper Pin - Pepe the Frog - FOR TRUMP MAGA - Bumper Sticker
4" x 9" Diaper Pin Pep the Frog - TRUMP for President 2016. Buy one, display it.  
Buy many, give them away. 
Contact us at
sales@gogostickers.com 
for custom sizes or different slogans. Buy 2 and I'll ship 3.  
---
We Also Recommend