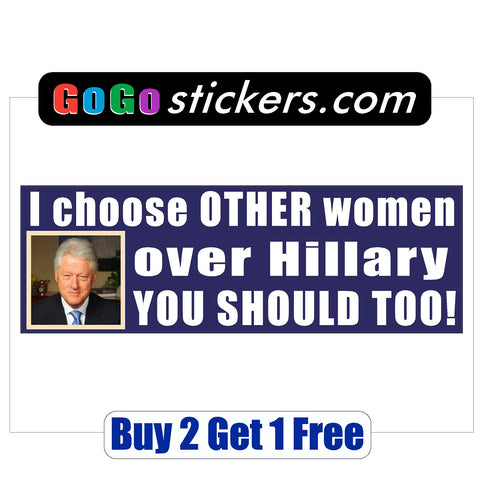 Hillary Clinton & Bill chooses other women over Hillary, you should too - Bumper Sticker - 2016
3" x 9" Don't let Hillary flush our Country down the toilet and bring Bill along for the ride.  Buy one, display it.  Buy many, give them away. 
Contact us at
sales@gogostickers.com 
for custom sizes or different slogans. Buy 2 and I'll ship 3.
---
We Also Recommend