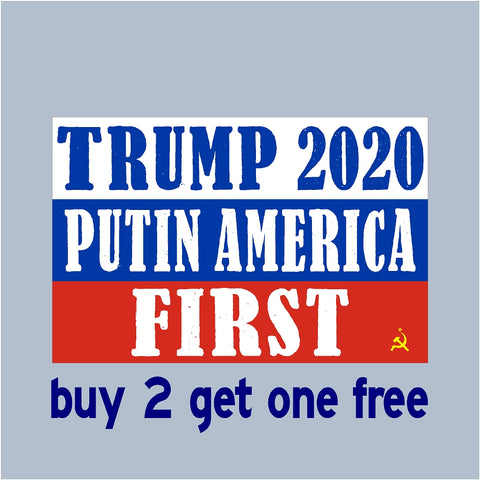 TRUMP 2020 Putin America First - RE-ELECT 2020 - Bumper Sticker 3.5" x 5.5" - No Russia Collusion
3.5" x 5.5" 
Trump 2020: Putin America First Bumper Sticker 
(A little tongue in cheek humor, this Russian Flag with a small Soviet hammer and sickle will really piss off the liberals on the road now that Trump is cleared of all "Collusion")
Buy one, display it.
Buy many, give them away. 
Contact us at
sales@gogostickers.com 
for custom sizes or different slogans. Buy 2 and I'll ship 3.
---
We Also Recommend